Diversity, Equity & Inclusion
An organization that recognizes diversity values differences and similarities among people through its actions and accountability. These characteristics include age, ethnicity, gender, language and culture, socioeconomic status, among many different things.
When PTAs respect differences yet acknowledge shared commonalities uniting their communities, and then develop meaningful priorities based upon their knowledge, they genuinely represent their communities. When PTAs represent their communities, they gain strength and effectiveness through increased volunteer and resource support.
See National PTA for Resources With Building a More Diverse, Equitable & Inclusive PTA
Alabama PTA Diversity Writing Contest 2022




Deadline March 15, 2022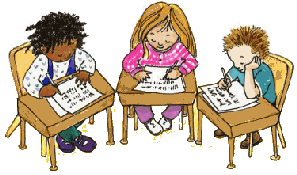 Contest is open to students Kindergarten through 12th grade whose PTA's are in "Good Standing." All entries must be RECEIVED by March 15, 2022.
Please email your essay with completed form to alptadiversityinclusion@gmail.com
Winners will be recognized at theApril 24, 2022 Awards and Reflections Virtual Program
Awards:
1st Place $75
2nd Place $50
3rd Place $25
​
Please see form for instructions
​